Agenda
All sessions take place in the Grand Ballroom on the third floor of AT&T Conference Center.
Join the conversation on twitter with #MPOMMA
Add to my calendar
Friday, March 8
Mobile's Next Big Thing: The Consumers
9:00 AM
Coffee & Continental Breakfast
9:15 AM
Welcome & Opening Remarks
9:30 AM
Beyond SoLoMo: Understanding Your Users' Context
We live in a constantly connected world, where people move seamlessly between multiple devices, and the definition of mobile is evolving beyond a set of devices. This always-on lifestyle provides an additional set of signals about user context and intent that are game-changing for marketers. Beyond "Hyperlocal" or "SoLoMo", it is really about capturing the right context and understanding what people want and need to do at different touchpoints. Google's Tim Reis, will explore how mobile can be rethought within wholly new and rich contexts, and how marketers can leverage these to make meaningful connections with their customers.
Keynote

Tim Reis, Head of Mobile & Social Solutions, Google
10:00 AM
Walgreens Delivers: Building The Customer-Centric Approach
From in-store mapping to scanning prescription bottles to trigger renewals, Walgreen's pioneering app is versions ahead of just mobilizing coupons and Sunday Circulars. The ubiquitous drug store chain has re-equipped its thousands of locations to be mobile friendly at every touch point, even down to ordering and sending photo prints to friends and family directly from your handset. Head of Digital Marketing and Emerging Media Rich Lesperance shares his vision of how apps serve brands best by serving customers first, and what comes next.
Keynote

Rich Lesperance, Head of Digital Marketing and Emerging Media, Walgreens
10:30 AM
Bringing The Second Screen Into Focus
Devices are the new TV companion, and few broadcasters have been more successful at leveraging these "second screens" than early tablet presence ABC and HBO. Weeks after the Oscar ceremonies, ABC Television's SVP of Digital Media Karin Gilford share what they learned from their massive second screen project around the awards show as well as their ongoing ABC Player project. And as another season of Game of Thrones is ready to launch, HBO's Dina Juliano explores how the HBO Go app has enhanced the viewing experience and reinforced the cable giant's hold on subscribers.
PanelistS

Karin Gilford, Senior Vice President, Digital Media, ABC Television Network @KGheartsTV
Dina Juliano, VP, User Experience and Product Design, HBO
11:20 AM
The Next Big Thing Is Not a Gadget
Take your eyes off the bright shiny CE objects for a second and you will see that mobility is about changing consumer behaviors, not the technology. At every stage, from mobile shopping to at-home use to tweeting snarky comments about TV shows in the living room, users have been defining these platforms while marketers and media companies scramble to catch up. Our panel of some of the leading thinkers in media and marketing will follow a new generation of screen-agnostic consumer who is moving across media, using smartphones at home as much as they do "on the go", turning the tablet into a virtual cash register and moving much of their social networking off of the Web. The consumer is "the next big thing" but where do they go next?
Moderator

PanelistS
12:00 PM
Mobile Munchies: Case Studies In Making Fast Food Faster and More Fun
12:30 PM
Sponsored Luncheon Presentation
5:15 PM - 6:30 PM
Appy Awards Cocktail Party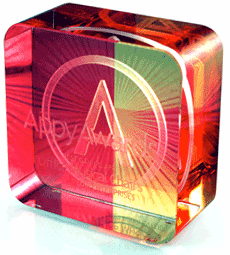 Toast the winners of the 2013 Appy Awards!

All OMMA Mobile badge-holders receive complimentary access to the Appy Awards Cocktail party! Drink, network and learn about the hottest apps in the industry in a relaxed atmosphere.


View the finalists here.