Sinclair: 2011 Revs Dips, But Ad Uptick Expected In '12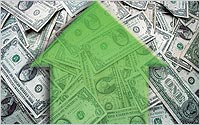 Big expectations for TV advertising in 2012 are starting for some TV station groups.
Sinclair Broadcast Group expects first-quarter station revenue to be up 20.3% to 22.2%, mostly because of continued strong automotive advertising as well as expected big political advertising spending.
David Amy, executive vice president, CFO of Sinclair, stated: "With the presidential election this year, we expect to experience another record-breaking year for campaign and issue advertising. Meanwhile, consumer confidence appears to be improving, and with that, we should see growth in ad spending."
That's better news than the just-completed fourth quarter, where Sinclair had a 4.9% drop net broadcast revenues from continuing operations to $180.8 million. Sinclair operating income also dipped to $63.5 million -- compared to $81.5 million in the prior-year period.
Political revenues in the fourth quarter were $4.1 million versus $26.8 million for the same period in 2010. Taking out political advertising, Sinclair says its core broadcast revenue was up nearly 12% in the quarter
Locally derived broadcast revenues showed promise, up 6.6% in the fourth quarter of 2011, while national net broadcast revenues were down 31%. Sinclair blames this drop on lower political advertising revenues.