2012 OMMA Awards Finalist: Integrated Online Campaign: Entertainment: Movies, bpg, Sony Pictures Entertainment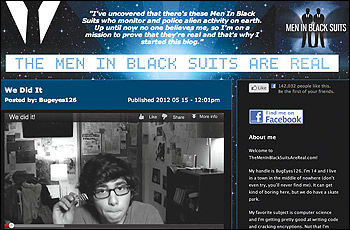 Bpg used a pan-media viral marketing tactic for MIB3, creating a world where the men in black are, in fact, real, and are being covered up by the government. Our hero is a 14-year-old, "BugEyes," who has uncovered the evidence and is sharing it via a blog, videos and Twitter. He utilizes his fanbase to search YouTube to find suspected aliens, and when a Chinese restaurant is found to be a cover operation, the plot thickens. Clues and accusations start to pile up on all media channels. Arianna Huffington issues a video statement that she is not, as accused, an alien … or is she? The breadth of this campaign is staggering, the story is immersive, and altogether, it's a lot of fun.
Find the complete list of 2012 OMMA Awards Finalists
here
.
Winners will be announced at the 2012 OMMA Awards reception in New York on
October 1, 2012