Fantasy Football Grows Fan Base, Attracts Brand Marketers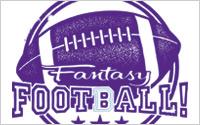 This year, fantasy football is bigger than ever, and according to new research, critical for social and real-time marketers to reach fans of the (real) game.
Indeed, at the end of July -- the week before preseason -- consumption around "Fantasy Football" was nearly 80% the level of content consumption around the "NFL," according to new data from Kontera.
The findings are "really speaking to the scale of fantasy and the level of engagement among fantasy participants," Assaf Henkin, co-founder of Kontera, said Friday.
"If you're a social or real-time marketer targeting NFL fans, you should be talking fantasy as well," Henkin said. "Fantasy provides a much cheaper media spend than, say, buying a 30-second spot during a game."
Overall, fantasy football leagues generally see 10% annual growth, although it was closer to 15% growth in 2012 -- given the 2011 season, when the preseason was shortened by a strike -- Kontera found.
ESPN and Yahoo are the only leagues believed to have over 5 million participants, according to Henkin.
The most content consumption around a specific league was Yahoo Fantasy Football during the last week of July, according to Kontera's data. That same week, consumption around "Fantasy Football" peaked, the company found.
ESPN Fantasy Football peaked a week earlier, the second week of July, with consumption 36.5% lower than Yahoo's peak. Consumption around NFL Fantasy Football peaked the week of May 27 -- 80.2% off Yahoo's Fantasy Football peak.
Similar findings have not been lost on brands, this season. Intel, for example, just hosted "Look Inside the Huddle" -- an event that featured Jerry Rice and connected the chip-maker's data center products, and Apache Hadoop software to fantasy football.
Platforms and publishers are thinking of more creative ways to claim a larger share of the fantasy sports market. As part of a broader co-development partnership, Yahoo Sports and the NBC Sports Group recently rolled out a program combining both companies' fantasy football expertise. "Fantasy Football Live -- Thursday Night!" includes metrics from Yahoo Sports' fantasy football platform and integration with NBC Sports' fantasy sports information site, Rotoworld.com.
"Fantasy Football" photo from Shutterstock.