Zippo Partners With Concert App
Zippo has made itself the ligh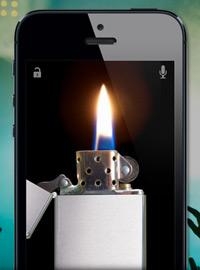 ter of rock concerts. The company this year launched Zippo Encore, which does at-venue activations, contests and branding at concerts.

Since then it has sponsored Rockstar Energy Drink Uproar Festival, featuring Alice in Chains, Jane's Addiction and Coheed and Cambria; the 6th annual Rockstar Energy Drink Mayhem Festival, featuring Rob Zombie, Five Finger Death Punch and Mastodon; and country superstar Lee Brice's tour with Brad Paisley.
The Bradford, Penn.-based company has also signed a partnership with rock-band discovery and marketing app Bandistown, which was the official Facebook app for the Vans Warped Tour this summer. The program links the Bandistown functionality to Zippo's own Virtual Zippo Lighter app. The digital band app says it has a monthly reach of over 30 million fans. Zippo says one benefit is using it as part of its licensed merchandising channels in social media.
The company says Bandsintown offers a direct-to-fan "Specials" platform, where artists can sell customized Zippo band lighters direct to fans, which gets them incremental revenue beyond their own merch, albums and tours. Bandsintown says it was developed to give artists a channel for merchandise and fan experiences, via artists' own networks on sites like Facebook and Twitter.
Brent Tyler, Zippo's global brand marketing chief said in a release that the partnership helps the brand engage with concert-goers during live music events, "Bringing the same look and feel of Zippo's iconic lighter to mobile devices. What's more, Bandsintown Specials offers us a strong grassroots distribution channel to collaborate with artists to sell customized lighters to their fans."
"We are now starting to see how music is becoming an increasingly critical part of a brands marketing mix," said Julien Mitelberg, CEO of Bandsintown. "Through our Artist Platform, we are now connecting 160K artists with their fan base and with this announcement, we are evolving our business to help artists and brands align."
The companies give an example of how it works: a heavy metal band uses Bandsintown Specials to poll its fans on Facebook to ask which Zippo lighter out of four custom designs they would like to see put into production. Based on the poll, a design was selected and the lighter is going for about $30. It's on sale on the brand's Facebook page.
The company this year also launched a video series under the Encore program, a Mayhem Festival lighter-design promotion, and is sponsoring concerts in a number of countries.