Clean Diesel Tracking Well As Makers Raise Stakes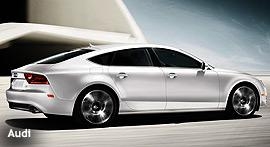 Is clean diesel coming to the U.S.? Well, it's already here -- and data suggests the engine technology is gaining a foothold.

The traditional consumer resistance has been availability of refueling stations, emissions, noise and relative price versus gasoline.
But it seems VW, BMW, and Mercedes-Benz's efforts to add fertilizer to the sandy soil of consumer perception and resistance may have begun to yield pay dirt. It helps that there are more and more clean diesel vehicles -- whose diesel motors have branded names like TDI, BlueTEC and Advanced Diesel -- are entering U.S. showrooms. The Diesel Technology Forum (DTF), a Washington industry group, reports that there are 17 diesel car nameplates, eight diesel pickup trucks models and six diesel vans available in the U.S., with 19 more to come through 2015.
Volkswagen has seven diesels in the U.S. now; Audi has three TDI's with five coming; BMW has three, and three on the way. Nissan, Chrysler, Ford, Jeep, Mazda, Ram, Chevrolet, and Cadillac are all among the brands bringing clean diesel to the U.S. Audi just launched a major campaign for its clean diesel TDI cars.
The good news, per HybridCars.com and Baum and Associates: Not only was last month good for passenger cars, it was good for clean diesel technology.
The research firms' data shows that consumer diesel cars and trucks achieved a 41.8% increase in sales last month versus August 2012 with about a 4 percentage-point increase from July. Hybrids saw a 38.1% improvement in sales versus August last year. and last month diesels enjoyed the 32nd monthly increase in sales with 27 of those registering double-digit increases, per the Diesel Technology Forum (DTF), a Washington, D.C.-based industry group promulgating the data.
The group says those numbers are also far above the 17% increase in all vehicle sales. Data from R.L. Polk corroborates the trend. Their data, done for DTF earlier this year, found diesel vehicle registrations in the U.S. had increased by more than 24% from 2010 through 2012, with hybrids increasing by 33%.
Allen Schaeffer, the executive director of DTF, said in a report on the research that clean diesel cars make up only one percent of total U.S. vehicle sales, but that the slice of the sales pie increases to 3% if pickups and vans are thrown in and that last month total alternative powertrain vehicle sales hit 5%.

"The introduction of new diesels in the U.S. market is contributing to this summer's sales surge and virtually every market analyst projects that diesel sales will increase even more significantly as additional diesels enter the U.S. market in the coming months," he says.

Industry estimates are that clean diesel car and pickup truck sales will reach 8% to 10% of the total U.S. sales by 2018, he adds.