T3 Taps Butler Shine's Johnston As COO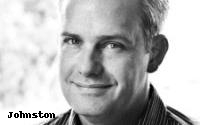 Austin-based T3 has named Keith Johnston COO, with responsibility for day-to-day operations of the agency. He succeeds Lee Gaddis, who now holds the title of chairman.
Johnston joins T3 from Sausalito, CA-based Butler, Shine Stern & Partners, where he was director of technology strategy.
Before that, Johnston was senior vice president-director of integrated production at Boston-based Mullen.