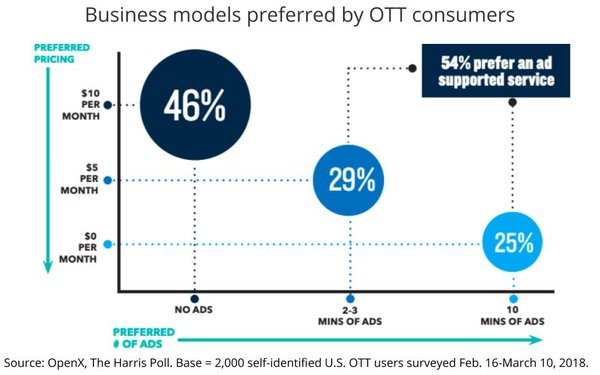 In light of TiVo's launch today of an ad-supported streaming service, Research Intelligencer is republishing a study conducted by OpenX and The Harris Poll examining U.S. OTT consumers, including their elasticity for various business models.
The study not surprisingly found that many OTT consumers prefer SVOD services that contain …
---
Reminder: You are seeing this premium content because you are a subscriber to MediaPost's Research Intelligencer and/or a member of the Center for Marketing & Media Research. This content cannot be viewed by non-subscribers/non-members.
---