Sponsor Presentations
Monday, December 10
8:15 AM Sponsor Breakfast Presentation
Dream & Do: Connecting Marketers to Customers Faster
Presentation description coming soon.


Presenter: Roger Barnette, CEO, MessageGears

Roger has more than 20 years of experience leading and growing technology businesses. Prior to joining MessageGears in 2016, he was president and founder of IgnitionOne (acquired by Dentsu). Previous growth leadership positions include Biltmore Communications (acquired by DIRECTV) and eTour (acquired by Ask.com). Roger has received numerous awards including the Atlanta Internet Marketer of The Year Award and Emory's Goizueta Business School Outstanding Recent Alumni Award. He is a member of Young Presidents' Organization (YPO) and is also a mentor at Techstars Atlanta.
10:30 AM Sponsor Spotlight Presentation
AI Without Buzzwords: How You Can Start Using Advanced Tech In Your Email Marketing
There's currently an influx of new technologies promising to be the "golden solution" to every marketers problems. Join Stefan Britton, CCO of Phrasee, as he shows you how to differentiate between actual AI and buzzword baloney! He will cover how leading brands are choosing advanced AI to solve a very real marketing problem very well, with a quick to implement and high impact solution.
Presenter:
Stefan Britton, CCO, Phrasee

Stefan Britton is CCO of Phrasee, the market leader in AI brand compliant marketing language optimization. Phrasee has become the go-to solution for ambitious marketers, delivering big results for global brands.

With a proven track record of leading highly successful sales operations for both start-up companies and established brands, Stefan Britton joined the Phrasee team in 2016 to build and train a sales team capable of bringing the Phrasee brand and its products to the world.

Drawing on over 20 years of commercial sales experience, Stefan brings a wealth of indispensable knowledge and experience to Phrasee's commercial department. He now heads up a carefully selected Sales and Marketing team for the AI thought leader company recognized by CB Insights as 2017's Most Innovative AI Company.
1:00 PM Sponsor Luncheon Presentation
Salesforce Marketing Cloud Sponsor Luncheon Presentation
Presentation description coming soon.


Presenter: Blake Miller, Director, Product Marketing, Salesforce Marketing Cloud

Blake Miller, Director of Product Marketing, Salesforce Marketing Cloud, has 20-years of experience working in media and internet industries, primarily in product development, sales and marketing. For the last decade, he has been focused on email marketing and advertising technology, helping brands create 1-to-1 marketing at scale. Prior to joining Salesforce, he previous worked at ESPN and CareerBuilder. He has an MBA from DePaul and BA from Baylor.
Tuesday, December 11
8:15 AM Sponsor Breakfast Presentation
Driving Personalized, Engaging and Relevant program PERformance
Learn how personalization and dynamic content drive significant results for Spartan Race and Honeywell.


Presenter: Mike Penney, Managing Director, Agency Services, Yes Marketing

As Managing Director of agency services, Mike Penney is leading the development and expansion of professional services at Yes Marketing to address our clients' increasing demand for integrated solutions. Before joining Yes Marketing, Mike founded DUDE Digital, where he worked with senior leaders to make improvements in their marketing and help them develop their marketing organizations. He offered a strategic perspective and particular depth in applying knowledge of requisite analytics, big data, technology, and tools to help with a broad range of opportunities. Prior to this, Mike led Epsilon's strategic consulting, advanced analytics and digital consulting capabilities and had leadership responsibilities in several professional services organizations, including McKinsey & Company and Accenture.
10:15 AM Sponsor Spotlight Presentation
AI is the Key to Engaging Today's Entitled Consumer
Today's consumer is more demanding than ever. Drawing on his new book, Marketing to the Entitled Consumer, Nick Worth maps out the challenges and opportunities for marketers created by consumers' growing expectations for relevant, valuable engagement. He will summarize the book's findings and describe how marketers can use Artificial Intelligence to unlock long-term consumer relationships.


Presenter: Nick Worth, CMO, Selligent

Nick Worth has more than two decades of experience as a marketing and strategy leader in the US and Europe. Nick joined the Selligent Executive Advisory Board in 2013, and became company's first Chief Marketing Officer a year later. In this position, he architects global go-to-market activities. Nick began his career in market research and then moved to a global management consultancy, where he specialized in B2B marketing. Forsaking massive PowerPoint decks for entrepreneurship, Nick's next role was as a founder and President of Schematic, an interactive agency that grew from three people in a Santa Monica coffee shop to $100mm leader in digital marketing and multi-platform services design during his tenure. Schematic was acquired by WPP in 2007, and was the largest agency merged into POSSIBLE, WPP's flagship digital agency.
1:00 PM Sponsor Luncheon Presentation
Deliverability Just Changed, Again!

Presentation description coming soon.

Presenters: G.B. Heidarsson, CEO, eDataSource (left):
Chris Adams, CTO, eDataSource (right)

Chris Adams is the Chief Technology Officer at eDataSource with over 18 years experience in the Software and Internet fields; the past 12 of which have been spent in the Email Marketing and Security field. Chris has worked extensively in the big data arena with companies such as JPL, NOAA, EUMETSAT and the Airforce Weather Agency. Prior to joining eDataSource, Chris got his start as a lead architect and engineer in the email space with Symantec MessageLabs. The Nebraska Cornhusker native now resides in Kansas City with his wife and seven children.
Wednesday, December 12
8:15 AM Sponsor Breakfast Presentation
The ABC's of Gen Z and Email
Generation Z, the largest generation ever globally, is an audience raised on interactive toys, tablets and YouTube. Marketers looking to attract the next large group of consumers can't ignore this segment and want to ensure they're planning their marketing tactics and spend optimally to reach Gen Z. Join us on a walk through a mix of market research and recommendations to help inform you on how (and if!) to market to this critical audience via email.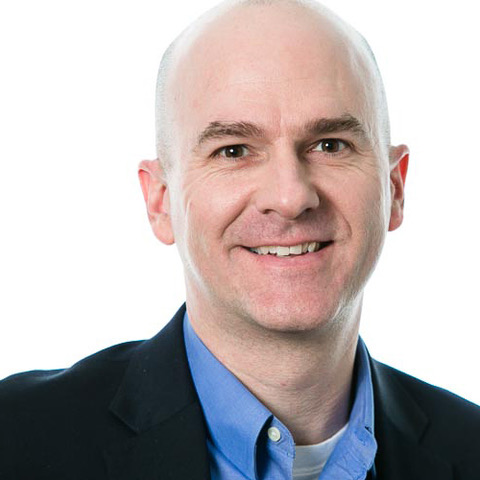 Presenter: Clint Kaiser, Senior Director, Strategic Services, Oracle Marketing Cloud

Clint Kaiser serves as the Senior Director of Strategy & Analytics for the Oracle Marketing Cloud North America. Clint and his team are responsible for informing and impacting clients' digital marketing efforts with their customers using data science. Prior to Oracle, Clint managed the digital strategy team at Merkle where he worked with clients such as Royal Caribbean, Disney, and DIRECTV. Clint has his MBA from the University of Minnesota.
9:45 AM Sponsor Spotlight Presentation
Next-Gen Personalization
See how the ERGO + Movable Ink power couple has transformed the eNewsletter into a living, breathing, individualized experience with 5X engagement KPIs.


Presenter: John Hendricks, CEO & Founder, ERGO

John is the founder and CEO of ERGO, a tech company that specializes in creating intelligent email journeys with Smart Content. The platform has a deep integration with Movable Ink that allows emails to learn and adapt the content with each additional touch.

John holds degrees in electrical engineering and marketing and has spent his career developing award winning data-driven marketing journeys for Blue Chip clients including American Express, Honda, Hyundai, Disney, Ameriprise, TIAA, BlackRock, JPMorgan Chase, H&R Block, Discover and CapitalOne.

He was also a cofounder of BoldFish, sold to Siebel in 2003, and Bigfoot Interactive, sold to Epsilon / Alliance Data in 2005.

Presenter: Daniel Farrar, Director of Data & Technology, ERGO

Daniel brings more than 18 years of experience in the interactive marketing and advertising space, and now leads the technology and data teams that developed MindReader™

He has delivered a wide range of solutions for nearly 200 clients over the span of his career. Daniel is the Director of Data & Technology at ERGO Interactive, where he combines data and technology to bring to life contextualized experiences.

Prior to joining ERGO, Daniel was Rosetta's Healthcare Vertical Solution Architect where he was responsible for envisioning, defining, pitching and delivering multi-channel campaign solutions, including web, tablet, mobile, CRM, CLM, display, kiosk and offline components.



Presenter: Nate Hilzinger, Director of Product Development, ERGO

Nate heads up the Product Development team at ERGO and is one of the creators of MindReader™. Leveraging his over 20 years of agency experience and his Computer Science background, Nate has concepted and managed innovative and award-winning technology programs for companies such as Coca-Cola, American Express, Pfizer, Bayer, Conde Nast, HBO and Jockey among others.