Activities
If you have not included the activity package when you
registered for the Summit
, you may choose to prepay for the activities for yourself and/or your friends/family by
signing up online
, or pay for individual activities on-site:
Monday, April 28
2:00 PM Golf at Hammock Course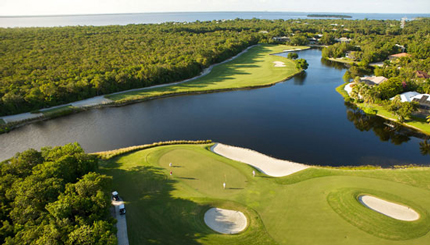 A Challenging Ocean Golf Course, The Hammock Course is partially situated in a mangrove and tropical hardwood hammock and contains many rare and endangered species of plants for players to observe and enjoy. This ocean golf course is considered the more scenic of the Club's courses and is a true test of target golf.
2:00 PM Paddleboard Tour

A great way to experience some of the local environment around Ocean Reef, this laidback trip takes you through mangroves and leave you speechless as you can see clearly to the bottom of the sea floor. Meet on Buccaneer Island at the Pool Desk.
2:00 PM Relax at the Pool or Beach

Ocean Reef Club's Buccaneer Island is everyone's favorite destination for fun in the sun. The Island's saltwater swimming lagoon and sandy beach overlooking the ocean are main attractions at The Reef. This is a perfect spot at Ocean Reef Club to enjoy a refreshing libation while soaking up some Florida Keys sunshine.
Tuesday, April 29
2:00 PM Snorkeling at John Pennekamp State Park Coral Reef
Serviced by a state-of-the-art catamaran, this unforgettable Snorkeling outing takes you to the colorful underwater world that attracts thousands of water enthusiasts to Key Largo yearly. Depart from the Fishing Village at 2:00pm. Bell stand at the front desk can provide transportation to the boat. Immersed in pristine warm waters, you'll experience the abundant life of North America's only living coral reef, firsthand -- at locations ideal for snorkeling and scuba diving or just enjoying the glorious sunshine. This is what makes Key Largo a worldwide destination for snorkelers and divers!
2:00 PM Eco Kayaking Tour

The Eco-Kayak Tour begins from Buccaneer Island and will take you through mangroves, past bird rookeries and leave you speechless as you see to the bottom of the sea floor. A unique and memorable way to enjoy the scenic waters and prestine surroundings that makes the Ocean Reef Club and North Key Largo, a one-of-a-kind place on earth.

2:00 PM Deep Sea Fishing

The western edge of the Gulf Stream is approximately 30 minutes to the east of the Club. Deep-sea sport fishermen may encounter dolphin, blackfin tuna, amberjack, wahoo, shark, marlin, sailfish and kingfish offshore, depending on the time of year. If you've never hooked into a 7-foot-long tail-walking sailfish on light spinning tackle, you're in for a thrill of a lifetime. The Club encourages tag and release for all bill fishing.