Publishers Beef Up Digital Deals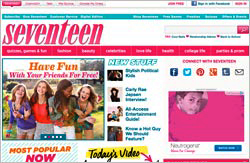 In recent weeks a number of big consumer magazine and newspaper publishers have expanded their ability to deliver digital advertising in a variety of formats with acquisitions and investments in digital ad platforms. The deals continue a long-term trend, which has seen publishers acquiring stakes in agencies and tech companies to help them leverage their other publishing assets.

On August 20, Conde Nast announced that it made an undisclosed investment in Flite, a cloud-based ad platform that the publisher will use to deliver rich media ads across its portfolio of 27 Web sites. As reported earlier by MediaPost, Flite's ad tools are meant to turn display ads into app-like experiences by integrating features such as video, social media, live chat and e-commerce. It also updates ad content in real-time.
A number of big brands are already using Flite, including L'Oreal, CBS, General Mills, Microsoft and P&G.

The following day, Gannett announced its acquisition of BLiNQ Media, which specializes in social engagement advertising and is already conducting social-media marketing campaigns for over 600 advertisers. BLiNQ is being incorporated into Gannett's Digital Marketing Services division, where it will help businesses reach local consumers, working in tandem with ShopLocal and drawing on Gannett's network of local newspaper Web sites.
According to the companies, BLiNQ was one of the first companies to gain access to the Facebook Ads API, allowing it to create tools and services to create, buy, and manage Facebook ad campaigns.

While neither deal involved acquisition, Hearst is forming new partnerships for social media management and personalized e-commerce.
Earlier this month, it partnered with Sprinklr to manage its social media presence, including distinct social media programs for over 20 major brands. The Sprinklr partnership will make it easier for Hearst to manage content creation for social media, including news apps, and measure engagement with its social media assets.

Hearst's Seventeen.com has partnered with mulu to help automate e-commerce linked to its editorial content online. In the new feature, a "muluBox" appears alongside Seventeen.com's online content with recommended products based on content the user had already viewed, including videos, slide shows or articles.
In addition to enabling e-commerce, the mulu platform allows shoppers to choose to donate their loyalty points to a worthy cause, in this case Stomp Out Bullying. The muluBox will launch on other Hearst sites in the next few months, according to the publisher.