2012 OMMA Awards Finalist: Web Site Excellence: Social Networking (Excluding Facebook, MySpace), SparkPeople.com, SparkPeople.com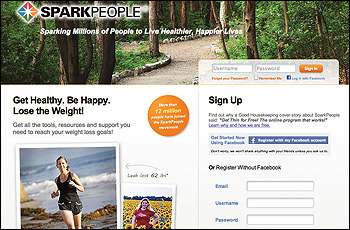 SparkPeople is a unique, free social networking site for people online dieters. In fact, comScore reported that it has surpassed Weight Watchers as America's largest diet and fitness Web site by unique visitors. SparkPeople has 13 million members. The members come together around diet and fitness challenges, common interests and activities, message boards, homepages, email and InMail. SparkPeople's iPhone app was rated number one by Duke University among diet and fitness apps.
Find the complete list of 2012 OMMA Awards Finalists
here
.
Winners will be announced at the 2012 OMMA Awards reception in New York on
October 1, 2012