Dentsu Gets U.S. OK For Aegis Acquisition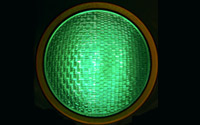 Dentsu is making headway in clearing the regulatory hurdles needed for approval of its acquisition of London-based Aegis Group.

A Dentsu rep confirmed that the U.S. recently gave the company the go-ahead sign, indicating that it would not contest the purchase on antitrust grounds.

Other countries green-lighting the sale include Australia, Germany, Russia and South Africa. Three more countries need to sign off on the deal before it can through, the rep confirmed, including China, Canada and the UK.

In July, Aegis agreed to be acquired by Tokyo-based ad holding company Dentsu for approximately $5 billion. Aegis shareholders approved the transaction by a wide margin last month. The companies said they expect the transaction to close in the fourth quarter.

The combined companies would make Dentsu the third-ranked agency holding company behind WPP and Publicis in terms of media agency billings, according to a report issued by billings tracker RECMA in July.

Both Dentsu and Aegis appear to be navigating the sluggish ad economy better than their peers in terms of organic revenue growth, which excludes the impact of acquisitions, divestitures and currency fluctuations. For the first half of the year, Aegis reported ORG of 8.6%.

Dentsu does not disclose ORG in its public documents, but a rep confirmed that the company's organic growth exceeded 10% for the quarter ended June 30. By comparison, earlier this week Pivotal Research reported that WPP, Omnicom, Publicis, Interpublic and Havas grew organically by an average of just 3.1% in the same quarter, down from the 4.2% that the companies achieved in both the first quarter of 2012 and the fourth quarter of 2011.