NFL's 'Thursday Night Football' Tackles Bigger Broadcast Rivals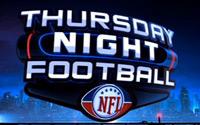 NFL Network's "Thursday Night Football" continues to eat into TV viewership among the bigger broadcast network players.
Some 7.8 million overall viewers tuned into the game between the New York Giants and Chicago Bears. That virtually tied ABC for second place, which posted 7.819 million in its preliminary results. Only CBS posted more viewers on the night -- 10.9 million.
Overall through five games, "Thursday Night Football" is up 28% in total viewers to 8.1 million viewers on Thursday. The Giants-Bears game was 13% higher versus the Buffalo Bills-Cleveland Browns contest the week before.
Five of the six top broadcast networks were down week to week -- CBS was at 2.8 rating/8 share among 18-49 viewers and 10.99 million average total viewers versus 2.9/9 share and 11.73 million. ABC, was off as well, a 2.5/7 and 7.82 million viewers against a 2.8/8 and 8.55 million viewers.
Further down the list, Univision was even in 18-49 week to week at a 1.3/4 for both Thursdays and down to 3.29 million viewers from 3.54 million. NBC lost half a rating point in 18-49 to a 1.1/3 from a 1.6/5 and lower in total viewers -- a 3.39 million versus 4.55 million. CW also dropped, just a bit, a 0.9/3 from a 1.0/3 in 18-49 and slipping to 2.20 million from 2.35 million.
Only Fox witnessed higher results, in large part because of a special "Glee" tribute episode for Cory Monteith and his character Finn. Fox was up 20% week to week in total viewers and 33% higher among 18-49 viewers with a 1.8 rating/5 share.
The top-rated show on the night continued to be CBS' "Big Bang Theory" with another big 5.0 rating/16 share among 18-49 viewers, down around 10% from the previous week 5.5 rating.