Apple App Store Search Changes Shake Up Results During Critical Season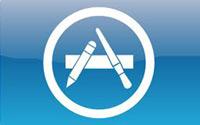 Recent changes to Apple's App Store search algorithms appear to have had a dramatic impact on the ranking of the most popular apps in search results. According to a specialist in app store optimization, MobileDevHQ, its Sonar tool for analyzing keyword results in app store search is showing a recent change that is changing the position of some apps substantially. "In the roughly 30,000 keyword sample we take daily, the average ranking change for iPhone was a huge 41.5 positions -- that's eight times the change we typically see," the company wrote on its blog late last week. In fact, a very large share -- 40% -- of apps surveyed had seen their rank change by 20 positions. Typically, only 3% of apps see such dramatic shifts in the usual shuffling of app positions in the Apple store. MobileDevHQ says the changes were less dramatic for iPad apps than for iPhone apps.
The company says the changes were detected between Dec. 11 and Dec. 12. But they have not determined yet whether and how Apple may have altered the way it searches against keywords. MobileDevHQ says it saw the changed rankings come from searches it ran on multiple Apple iPhone and iPad models.
In order to confirm that something was changing in the Apple search algorithms, the company ran searches on very broad and generic keywords that tend to render popular apps with little rank fluctuation. But when running the search for :banking: for instance, they saw day-to-day rank shifts of over 50% for apps from Chase and Wells Fargo, for instance. A search of "home" saw the ever-popular Realtor.com app jump from #9 to #4 -- a 56% shift.
App ranking is a critical part of the app discovery process. Developers vie for prominent spots on these lists and in search results because they are the most effective way to accelerate distribution in the monstrously cluttered app environments.
If indeed changes in the App Store algorithms are taking place, this comes at a critical seasonal moment. Because of smartphone and tablet gift-giving, new users annually pour into the app economy in the last weeks of December. At the same time, Apple also shuts down its iTunes Connect service through which new apps, updates and price changes are reviewed and posted. This gives the app review staff holiday time off, but it also effectively freezes the ranking lists in these critical final weeks of the month.
Developers typically rush to get updates into the system in early December and heighten their app marketing spend as everyone jockeys for position in the App Store rankings before getting locked in. Apple has already announced that iTunes Connect will be closed from Dec. 21 through Dec. 27.