Hulu Adds Nickelodeon To Lineup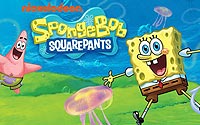 Adding to its content cache, Hulu has expanded its partnership with Viacom to include a wealth of Nickelodeon programming.

Effective immediately, Hulu Plus users can now stream such shows as "iCarly," "Big Time Rush," and "VICTORiOUS" -- 21 days after the episodes air on TV.

Andy Forssell, SVP of content at Hulu -- and a father of three young children -- said he was already well acquainted with Nick. "I'm reminded daily of the power of the Nickelodeon brand," he said Tuesday.

As part of the deal, Hulu Plus users will also have access to "How to Rock," "Supah Ninjas," "SpongeBob Squarepants," "Kung Fu Panda," "Penguins of Madagascar," "Winx Club," "Robot & Monster," "The Legend of Korra," "T.U.F.F. Puppy" and the forthcoming season of "Teenage Mutant Ninja Turtles."

Plus, over the next few months, Viacom has agreed to add content from its bilingual network, Tr3s, to Hulu Latino's selection of youth-focused content. Series include "Ninas Mal," "Quiero Mis Quinces," "Quiero Mi Boda and "Quiero Mi Baby."

Per the partnership, Hulu and Viacom will continue to make current and full episodes (and clips) of "The Daily Show with Jon Stewart" and "The Colbert Report" available on the free ad-supported Hulu.com service, as well as Hulu Plus.

The distribution deal comes on the heels of a similar tie-up with World Wrestling Entertainment, under the terms of which Hulu gained access to a large amount of new content and closer ties to a young male audience.

Earlier this year, Hulu Plus said it had more than 2 million paying subscribers, each of whom pays $7.99 a month for the service.

Trailing Google Sites, BrightRoll and Adapt.tv, Hulu was responsible for serving 1.1 billion in August, according to comScore. Hulu, however, delivered the highest frequency of video ads to its viewers with an average of 51, while Google Sites delivered an average of 19 ads per viewer.