Coldwell Ban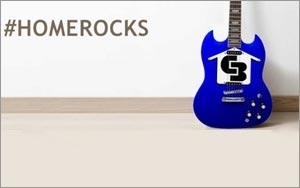 ker is gearing up for the debut of a new ad during the Grammys by creating some pre-launch buzz.
In advance of the national TV spot "Home Sweet Home," which will debut during the Grammy Awards Jan. 26, the real estate brand launched its first ever #HomeRocks Award this week, asking the public to vote for the best song released about "home" in 2013.
Music artists have already caught onto the frenzy, with boy band Midnight RED tweeting for votes to beat out Drake, Mariah Carey and John Mayer.
This is the second year in a row that Coldwell Banker has chosen to launch its ad campaign during the highly anticipated awards show season. This year's 60-second ad features the classic Mötley Crüe song "Home Sweet Home" as the soundtrack.
Creative focuses on the anticipation of arriving home followed by the pure joy of the little moments one experiences in their home, such as walking in the door, kicking off your shoes, hopping on the couch or sinking into the tub after a long day. It closes with the hashtag, #HomeRocks, summing up the love people feel for their home.
User can vote for the #HomeRocks Award on the Coldwell Banker Blue Matter Blog through Jan. 21. The winner will be announced Jan. 23, and Coldwell Banker is sharing sneak peeks of its commercial all week.
Coldwell Banker will also officially release the new ad on Jan. 22 on YouTube in advance of the Grammys.