Nielsen: Marketers Increase Global Ad Spend
Marketers continue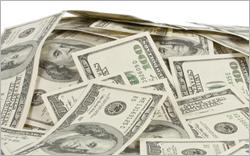 to gradually increase their global ad spending, as expenditures grew 3.5% in the second quarter of 2013 and 2.8% on a year-over-year basis for the January-June periods of 2013 and 2012, according to Nielsen's quarterly Global AdView Pulse report.
Although many marketers remain conservative with advertising budgets, those in Latin America continue to buck the norm, increasing their expenditures by 13.1% (to $13.5 billion) for the January-June period.

The top 20 ad spenders year-to-date are: Procter & Gamble, Unilever, L'Oreal, Ford Motor Co. General Motors, Toyota, McDonald's, AT&T, Volkswagen Group, Nestle, Honda Motor, Microsoft, PepsiCo, Time Warner, The Coca-Cola Co. Nissan, Mars, Johnson & Johnson, Samsung Electronics and Pfizer.
All regions contributed to global growth for the first half of the year except Europe, where marketers remain modest with their ad budgets amidst the regions' continued fiscal crisis -- resulting in a 6% decline for the period, according to the report.
Elsewhere, ad spend continued to recover after slumping during the economic downturn, with quarterly growth of 3.9% in the Middle East and Africa, 2.7% in North America and a more substantial 6.4% in Asia-Pacific.
While television advertising unsurprisingly retained its spot as the most favored medium through which to reach consumers (with investments increasing 4.2% for the first half of 2013), display Internet spending skyrocketed 26.6% during the same period, fueled by large increases from Latin America and Asia-Pacific.
Other than television, traditional media took some hits to ad spend budgets in the first half of 2013, with spending in Newspapers, Magazines and Radio all declining in the second quarter (-2.0%, -1.9% and -0.9%, respectively). Despite this, the three hold the second, third, and fourth ranks based on share of media spend. Ad spend in cinema took the largest hit of all media types this quarter, with a 5.9% drop for the period, as all regions declined except Latin America.
With better-than-expected economic results from the U.S. in the second quarter (and increased momentum in the country's advertising market), and subtle signs that declines in some of the hardest-hit markets in Europe are finally bottoming out, Nielsen will be watching to see if the global advertising market continues to gain speed in the second half of 2013, according to Nielsen.