Agenda
All sessions take place in the Grand Ballroom on the third floor of AT&T Conference Center.
Join the conversation on twitter with #MPOMMA
Add to my calendar
Friday, March 8
1:15 PM
Keynote: How Will Brands Value The New Currencies of Engagement?
Brand marketers are currently in the midst of dealing with the implications of the most revolutionary shift in the history of communication. Social media has upended the entire landscape, shifting the balance of power from stakeholders in mass communications (brand marketers, advertisers) to a mass of communicators (anyone with a social media footprint). This shift has led to a number of hugely important questions. How will brand marketers measure and justify these new currencies of engagement? Are a tweet and a "Like" valued the same? Should they be? What will it take to engage consumers at scale in the age of social? How will social compare to the banner ad, which our keynote speaker, Jeff Dachis, helped pioneer twenty years ago? In this session at OMMA Social at SXSW, Dachis will tackle these topics and also address the role social will play in driving pre-purchase intent in the years to come.
Keynote

Jeff Dachis, Founder, Chairman, and Chief Executive Officer, Dachis Group @JeffDachis
1:45 PM
Keynote: Can't Buy Me Like
Five years ago, Bob Garfield published "The Chaos Scenario" and scared marketers all over the world. This left him with guilty feelings. He hinted that there was a path out of the apocalypse, and, sure enough, there is. His new book, "Can't Buy Me Like", describes the four forces that have dictated a new, humane and sustainable way of doing business in what he calls "The Relationship Era." In this OMMA Social at SXSW keynote, Garfield discusses apocalypse avoidance for self-respect and profit.
Keynote

Bob Garfield, Columnist, MediaPost @bobosphere
2:15 PM
Panel: The Power of Social Advocacy: Moving Beyond Likes, Tweets and Pins
The world of social media has forever changed the way brands interact with consumers. Largely driven by the "Like" button on Facebook, brands have spent lots of time and strategic energy getting the consumer to become a fan; meanwhile other social networks urge people to make one-click decisions, like retweeting and repinning. But that's not enough; the new paradigm in the social world is to move beyond relatively passive likes, retweets and pins by turning brand fans into social advocates. This session will look at how brands are moving into the new age of social advocacy.
Moderator

PanelistS
3:00 PM
Case Study: Marketing in Real Time: How PBS Leverages Paid and Earned Media on Twitter
Using Twitter to engage in real-time marketing involves much more than just timeliness. It also requires a strategic sense that may get lost in the shuffle of trying to be first to the Twitter party. In this OMMA Social at SXSW case study, PBS' Kevin Dando brings real-world examples to the media brand's successful use of Promoted Tweets to leverage real-time happenings. He'll draw on examples including Big Bird's surprise entry into the presidential debates, how PBS leveraged Twitter to promote the documentary "Half the Sky," (and make it a world-wide trending topic) and for driving tune-in to Downton Abbey during the infamous #SuperBowlBlackOut. Most importantly, he'll discuss how to turn paid media into the real-time earned media all brands desire.
Presenter

Kevin Dando, Senior Director of Digital Marketing and Communications, PBS @kdando
3:30 PM
Panel: Marketing Implications of Facebook's Graph Search
One of the latest innovations coming out of Facebook is its
search
graph, which allows users to overlay their Facebook friends with other data, such as interests and location. This union of the social graph and the interest graph may further connect Facebook users with their friends, and help them find new ones, but what is its potential for marketers? Will it enhance targeting, increase ROI or lead to richer consumer insights. or simply be another, but not groundbreaking, tool in the marketer's toolbox on Facebook? This session will put Facebook Graph
Search
in perspective.
Moderator

PanelistS
4:15 PM
Case Study: How IBM Has Enabled Enterprise Transformation Through Social Media
With corporations and individuals both major users of social platforms, we are experiencing the convergence of brands and culture with the personal identities of the people who work for them. The challenge, for companies who want to leverage the opportunities this convergence creates, is attracting and retaining people who can improve, and promote, company culture through the authenticity of their own voices. But turning a company's employees into intenral and external social brand ambassadors isn't just a matter of rewriting company policy. In this OMMA Social session, IBM will share insights into how social brand strategists can create intentional systems of engagement that benefit both companies and employees, and, in turn, the consumers they want to reach.
PresenterS

Jason Jercinovic, President, Havas Worldwide Digital @jjercino
Ethan McCarty, Director, Enterprise Social Programs, IBM @ethanmcc
4:45 PM
Sponsor Presentation
Just how likely are Fans to recommend Brands they "like" on Facebook
5:15 PM - 6:30 PM
Appy Awards Cocktail Party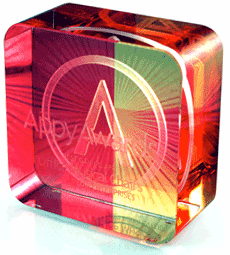 Toast the winners of the 2013 Appy Awards!

All OMMA Social badge-holders receive complimentary access to the Appy Awards Cocktail party! Drink, network and learn about the hottest apps in the industry in a relaxed atmosphere.


View the finalists here: http://appyawards.net/2013-finalists/