2012 OMMA Awards Finalist: Online Advertising Creativity: Video: Video Appearing in a Banner, Expandable Banner or Interstitial, AdExcite, 20th Century Fox Home Entertainment/Moxie LA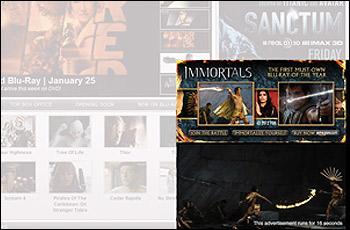 This initiative deserves distinction for both execution and choice. The vSlider ad unit created by the agency offers video in a way that is visible, but hardly intrusive. The ad pops up on the bottom right of the screen next to — not on top of — the content. The unit offers several click-through options, including to an Amazon purchase location. Also, the agency was careful to place the ads on targeted sites without other video ads, so they would stand out.
Find the complete list of 2012 OMMA Awards Finalists
here
.
Winners will be announced at the 2012 OMMA Awards reception in New York on
October 1, 2012