Most people aren't like us. They don't check social feeds every five minutes and they don't know what real-time marketing is. So, this Social Media Insider is short: In honor of Earth Day, unplug and live life the way most people do.
There's a reason why. You might end up more stressed or you might find yourself incredibly relaxed. You might connect with friends, or you might feel out of touch. And the longer you go unplugged, the greater range of feelings you'll have.
From Friday at 3 p.m. until Sunday at 3 p.m., I was without cell service, Internet, computer and all connectivity while on a camping trip with my wife and son. The lack of connectivity was not planned. In fact, I kind of freaked out when I realized I had no way to communicate with my wife, who joined my son and I on the second day.
No email. No text messages. No calendar alerts.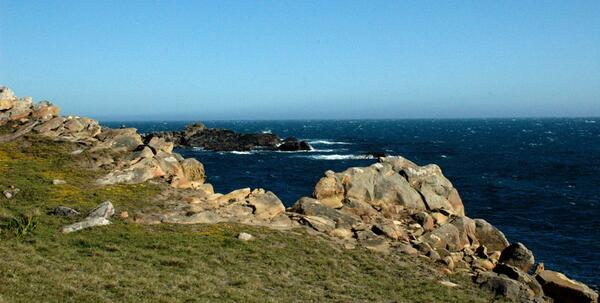 advertisement
advertisement
But we had amazing views. And we talked to random people. And we got lost willingly. We drove 40 minutes for breakfast because that was the closest thing open. We helped a man jump his car battery. We asked state park rangers for recommendations on where to go.
And here's the thing: That's how many, many people live every weekday and weekend.
They drive a long way while listening to the radio instead of Spotify. They ask their friends what's going on instead of Yelp. And they share a walk instead of a Tweet.
Social media is a livelihood for many of us -- so we live and breathe it. It's incredibly important for us. But, for most people it's not. If Facebook disappeared, they'd barely blink. If Twitter fail-whaled for a month, they wouldn't notice.
So What?
This isn't an Us vs Them argument. This is an awareness argument. Unplugging for 48 hours brought fresh eyes to social media posts and planned editorial calendars. It made me ask: Why would people care?
We might find our infographics clever. We might think our questions intriguing -- and we might find our memes hilarious. But ask these questions:
How long will the message resonate?
Is the message tapping into human emotions?
Is the message solving a problem?
Can the message compete with a real-world experience?
If not, it might just be filling space and posts-per-week quotas. And, that's not good enough. People are inundated with messages. Make your message count.
Take Earth Day as an opportunity to spend the rest of the week getting your plans and work in order, then go unplug COMPLETELY for 48 hours this weekend.
Then bring those fresh eyes to your social-media plans.