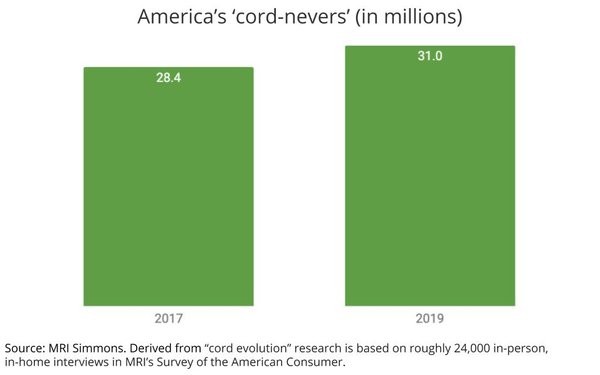 The number of Americans deemed "cord-nevers," meaning they've never subscribed to a traditional TV service, grew 9% over the past two years to 31 million in 2019, according to estimates released today by MRI Simmons.
The data, which is part of MRI's "cord evolution" research, is based on findings from …
---
Reminder: You are seeing this premium content because you are a subscriber to MediaPost's Research Intelligencer and/or a member of the Center for Marketing & Media Research. This content cannot be viewed by non-subscribers/non-members.
---