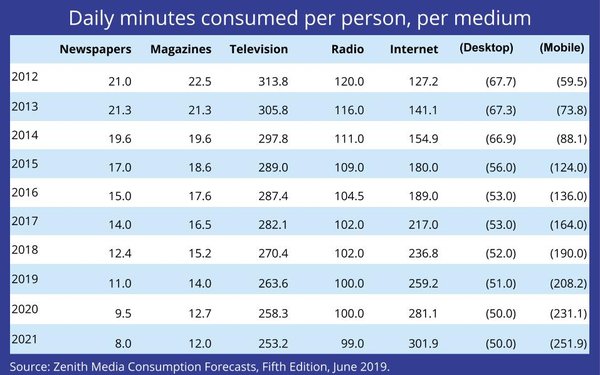 The average person will spend 800 hours using the mobile internet this year, according to the 2019 edition of Zenith's Media Consumption Forecasts.
"That's the equivalent of 33 days without sleep or pause," the agency notes, adding that by 2021, per capita consumption with mobile internet will rise to ...
---
Reminder: You are seeing this premium content because you are a subscriber to MediaPost's Research Intelligencer and/or a member of the Center for Marketing & Media Research. This content cannot be viewed by non-subscribers/non-members.
---