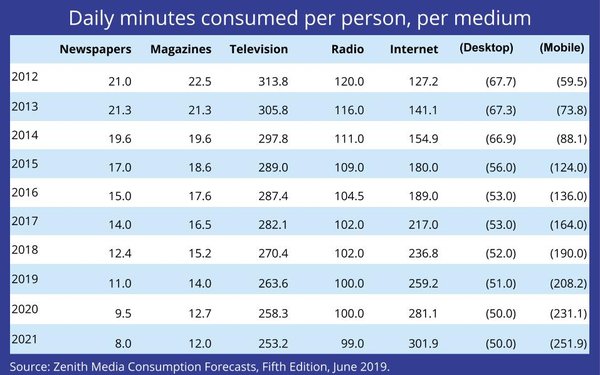 The average person will spend 800 hours using the mobile internet this year, according to the 2019 edition of Zenith's Media Consumption Forecasts.
"That's the equivalent of 33 days without sleep or pause," the agency notes, adding that by 2021, per capita consumption with mobile internet will rise to "930 hours, or 39 full days."
Since Zenith's first edition was published in 2015, the average amount of time people around the world spend accessing the mobile internet has risen from 80 to 130 minutes a day, at an average rate of 13% a year.
The report forecasts time spent annually for all the major media.