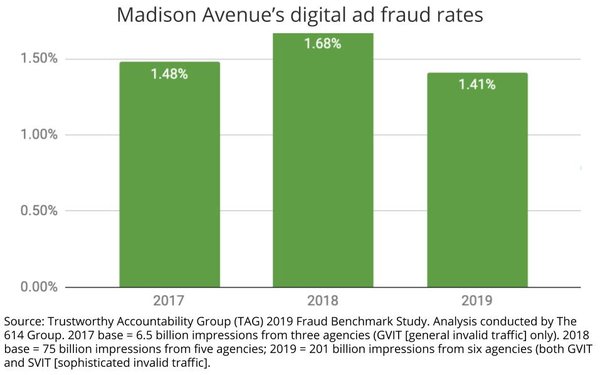 The ad industry has made strides filtering fraudulent ads out of its digital media buys, according to a self-reported report card based on a study commissioned by the Trustworthy Accountability Group (TAG), which markets "rigorous anti-fraud standards," as well as a certification process for participating companies.
The study, which commissioned ...
---
Reminder: You are seeing this premium content because you are a subscriber to MediaPost's Research Intelligencer and/or a member of the Center for Marketing & Media Research. This content cannot be viewed by non-subscribers/non-members.
---